Next stop after the Royal BC Museum was the BC Legislature. Tours are every half hour. I'd been to Ontario and Quebec Legislatures before where the tours are the top of the hour. Similarly you have to go thru security screening when you enter.
There are two stained glass windows. One for the Golden Jubilee of Queen Elizabeth in 2002, one for the Diamond Jubilee of Queen Victoria.
Originally the Parliament was a collection of wood buildings called 'the birdcages'. As the population grew it outgrew capacity and a larger building was needed. A competition was held and a young 25 year old architect won over 67 entrants.
He lied about his past projects in England, some of which were built before he was born it was later discovered. He also spend $900k vs his $500k budget but used real gold in some of the paintwork.
The main chamber was closed due to a security conference taking place inside. The main dome is decorated with art on four corners to represent the four industries, logging, fishing, farming, I forget the fourth.
Only a Head of State like the Queen of US President can enter from the main stairs into the domed rotunda with gold paint. The Canadian Prime Minister as they are not head of state must enter from a side entrance.
Then a costumed character who was the 2nd Premier of BC came to tell his story, I'm not sure why?. You can tell the actor had been stage trained.
Having been to three Provincial Parliaments now, BC has the most impressive exterior similar to the Hungarian Parliament with its span and dome in the centre. However, Ontario has the most interesting interior two three level wings made of contrasting materials and also the Governor Generals office.
See entry Quebec Parliament
http://www.travelpod.com/travel-blog-entries/londone7/32/1456080529/tpod.html
See entry Ontario Parliament
http://www.travelpod.com/travel-blog-entries/londone7/28/1435777771/tpod.html
Next stop about 10 mins westward towards the coast was Fisherman's Wharf. I didnt really know what to expect here, just saw it on a map so went to look at a marina. It was in fact a floating village of homes similar to ones I'd seen in Malaysia and The Philippines.
A friendly surprise were some seals bobbing up and down. The area is made of private homes and there are signs to be respectful. One is a Bed and Breakfast. As an insurance underwriter I was curious where they are getting Homeowners coverage since all the houses were waterborne - I'm sure they dont get online quotes!!
The planking was very solid and upto code, compared to the ones in South East Asia which were so rickety and strung together by elastic cord, you risked plunging into the water with each step!.
They had food vendors so I got a haddock & chips, I was so starving and needed energizing. This was a nice surprise to stumble onto this neighbourhood.
There were water taxi's back to the centre but I was going to use the water ferries in Vancouver. Maybe I could have saved myself more walking. I got a large scoop ice cream for more energy for the walk back.
Facing the Parliament is the Fairmont Hotel. These were built in the 1930s across Canada and are in Toronto, Quebec City, and Banff to name a few locations. The interior was simpler than Toronto or Quebec City's ones I've visited.
Finally the long walk home after a full day's walking. I didnt plan on renting a bike, I'd planned on doing that in Vancouver. Maybe if I come back. I also forgot to pack my full sleeve biking shirt so stopped in a sports goods store and picked one up.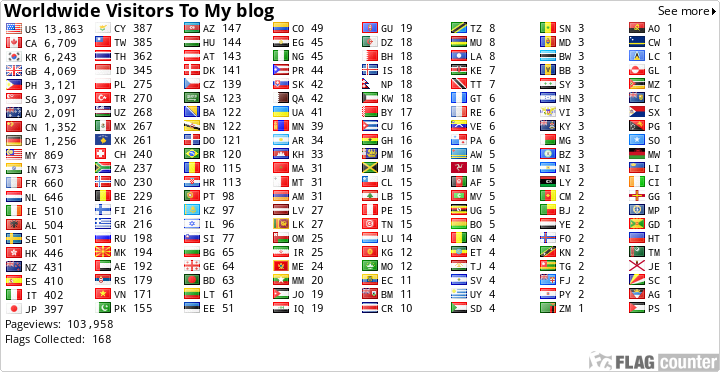 Visit My Page on Facebook :
Departures1 - Global Adventures