This morning I was leaving Victoria and taking the ferry to Vancouver on the mainland. The two morning ferries were 9am and 11am but its at least an hour to the ferry terminal from Victoria. I planned on taking the 11am ferry for the 90 min ferry ride.
I left the place I was staying, walked the 15 mins to where the bus would pass by, after stopping by 7-11 for some food to last me to Vancouver.
The double decker buses 70, 71, 72 goto Swartz Bay where the ferries depart from. Bus fare is $2.50 but the upper front seats are always taken. We retraced the highway I had taken from the airport on my arrival.
Along the way it stops in Sidney a small coastal town but there isnt much to see. I'd got on the bus about 8.50 and I was by the ferry terminal about 9.50. There were kiosks to buy the ticket for $16.50.
The terminal was empty but started filling after 10.30 the closer it got to the 11am departure. The ferry was quite big with lower decks for cars, restaurants, bar, first class lounge, and outer viewing decks. The last time I'd been on a ferry like this was from Helsinki to Tallin and it rained part way.
The weather was perfect for the sailing and the heat was quite intense people were just tanning on the decks. It reminded me of my fjord cruise in Norway when it rained the entire day. Today was beautiful and perfect for pictures.
There were many tourists either from the States or Europe and quite busy for a weekday. The scenery was amazing. This was probably the best $17 I spent on any of my trips. The Norway cruise was $260 and rainsoaked!.
As we neared the mainland coast more ferries passed by. The public city bus waited for all passengers to buy tickets from the vending machine. I was debating a day pass for $9.75 or a two zone ticket for $4. I opted for the cheaper one way ticket as I didnt expect to be using transit a lot today.
The mud flats along the mainland coast reminded me of Incheon in Korea. The bus took me to Bridgeport Skytrain station. Like Korea this was also an elevated driverless train ideal for sightseeing.
You could also see the two climate zones either side of the sailing. Vancouver Island where we sailed from was clear blue landscapes. The mainland with Vancouver was overcast as when I kept checking weather forecasts Victoria was always sunny and Vancouver rain.
This was definately the highlight of the trip thus far and recommended for any visitor to lower British Columbia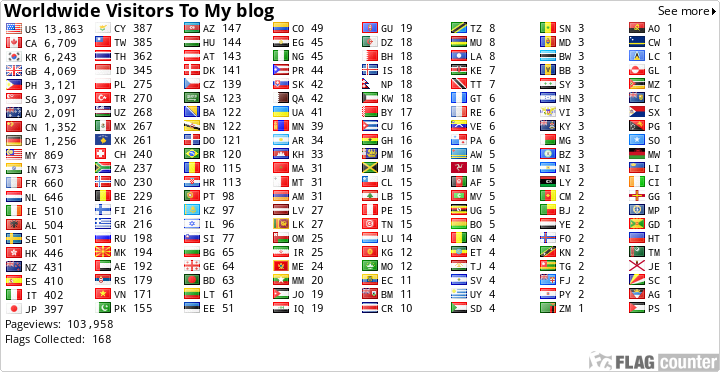 Visit My Page on Facebook :
Departures1 - Global Adventures