Having switched hotels and the morning rain cleared I was now going to spend the afternoon back in Richmond exploring many of their Asian religious temples. First I wanted something to eat but didnt see anything I fancied on Broadway heading to the Skytrain station.
I took the train all the way to Richmond where it ends at a shopping mall so I got some Asian food from the food court. There are no taxes on food making it cheaper than in Ontario.
A curious zoning bylaw, creative planning, or "not in my backyard" syndrome has created a cluster of religious buildings along No.5 Road, now dubbed the "Highway to Heaven".
Starting at the intersection of Blundell, first was the Thrangu Monastery. At first I thought it was closed as the main doors were locked but when I buzzed the intercom they told me the entrance was from the back.
The main hall was quite impressive and full of a lot of colour. It was Tibetan in style like the Temples I saw in Inner Mongolia China with giant hanging coloured tassels, large drums, and spinning wheels outdoors.
Adjacent is the Vedic Cultural Centre, a Hindu Temple. Its not much to look at from the outside as I've seen many impressive Hindu Temples in Malaysia, Singapore, and Indonesia.
There was a group of statues and a stage area maybe for weddings or other religious ceremonies. Adjacent was the Dharma Drum Mountain Association.
This seemed to have a Japanese feel and there were kneeling mats from which to pray. Adjacent was an Evangelical Church before a Shia Mosque.
The Mosque was locked so I wasnt able to enter. There is another Sunni Mosque had I gone the opposite way along Blundell when I started but my legs cant do all the walking everyday.
Next to this was a Sikh Gurdwara. A much more impressive Gurdwara with Taj Mahal style architecture is on Westminister Highway but there is no public transit to that site.
The Gurdwara had a grand staircase and simple interior in the main hall. Interesting was a wraparound mural in the main entrance of the Golden Temple in Amritsar and other religious leaders.
Next was a Jewish School and another Temple before a long walk to the final stop. The Ling Yan Mountain Temple is an impressive red structure even visible from my flight if you know where to look.
The main hall had monks kneeling in prayer. Like the other temples I had to remove shoes. But I was confused how to go to the rear courtyard with shoes or not. The passing monks are not allowed to speak as some form of 'vow of silence'.
The best way to get to the rear complex is not from the main hall level but from the parking lot at the side so no shoes issue. It reminded me of Confucian Centres in Asia. I think the outer wings might be dorms for the monks as no public access is allowed. Also the grand hall in the rear structure is also closed to public.
The No.5 Rd in Richmond is worth a visit highlighting Richmond's religious diversity and Asian heritage. All buildings welcome visitors and is a completely free activity. It can best be done by bike, car, or public transit. To reach here take bus 405 from Richmond-Brighouse Skytrain station until you reach Blundell Road.
There is finally one more large Buddhist complex on Steveston Highway (next entry) which I would have to take the bus to get to. After the morning storms I had perfect weather. This was the next biggest highlight of my trip after the Victoria ferry reminding me of my time in Asia visiting so many similar Temples.
another blog visiting the temples I used as a guide
http://www.margaretdeefholts.com/heaven-via-richmond-bc.html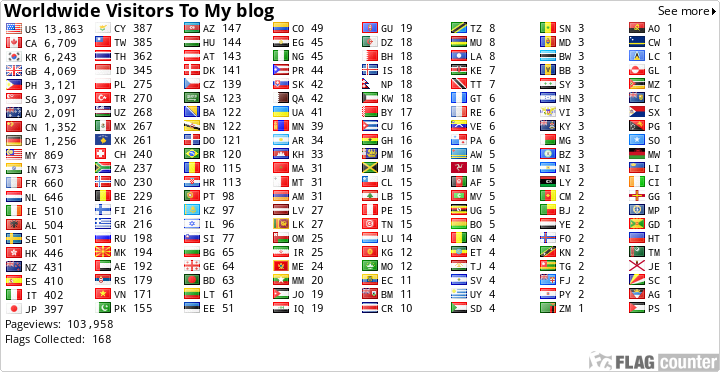 Visit My Page on Facebook :
Departures1 - Global Adventures