Traveler Information
Trips
54
Entries
1,608
Countries
74
Photos
43,099
keyboard_arrow_down Show Personal Profile keyboard_arrow_down
Originally From
,
Current Home Base

Canada
, Canada
Currently Travelling To
,
Profession
Number one on Bucket List
Favorite countries, regions, or places
Travel Style
More about londone7
Ex Commercial Insurance Underwriter (back again now) and Global Backpacker... Originally from Toronto but spent almost half my life in England before that... In my 40s I have been backpacking since 2003 doing 1-2 big trips per year (Western Europe, Scandinavia, Eastern Europe, Turkey, Middle East, China & SE Asia) before I decided to move to Asia in 2010 and start a blog. I have a love for travelling and like to travel, explore, and discover the World tasting new foods, learning languages, acquiring new musical sounds, and many biking adventures!... I have an interest in Islamic history, culture, and visiting Muslim minorities... as well as other Ethnic Cultures, Royal Palaces, Temples and Places of Worship, Ancient Civilizations, Folk Cultures, Transit Systems, Unesco and historical sites relating to History, Empire, Monarchies, and their historical and architectural legacy. Also love ex Soviet Union, ex Yugoslavia, and Scandinavia.

My main blog was "Adventures in Daegu and Beyond" (where I blogged for TheKoreaBlog and had over 35,000+ views) explored life living and working in Korea with many weekend trips to festivals, towns, and other cultural sites in Korea. I was featured in various local media and Arirang Korean English TV News about my blog, travels, time in Korea, and being selected as a writer for TheKoreaBlog. 

The City of Daegu chose me as one of two official foreign bloggers and I also have the title of Jeju Ambassador for the New 7 Natural Wonders Campaign and Committee Member. (I have now left Korea after 3 years overseas and am back in Toronto).

The other blogs cover the many side trips I have taken in Asia and previous expeditions 

I like to travel, explore, and discover the World... 
 
Visit My Page on Facebook : Departures1 - Global Adventures   

 
Countries visited map... 59 I think.. lost count! (excluding airport lounges)... 



create your own visited country map

I usually have my next big trip booked or planned and the following one already in the works

Adventures in Daegu and Beyond Blog : http://v2.travelark.org/travel-blog/londone7/1

My YouTube Channel :  https://www.youtube.com/c/Departures1 
with more than 130,000+ views

My Photo Albums : http://www.flickr.com/photos/londone7/sets

My TripAdvisor Reviews : http://www.tripadvisor.com/members-reviews/LondonE7

My CouchSurfing Profile :  http://www.couchsurfing.org/people/londone7/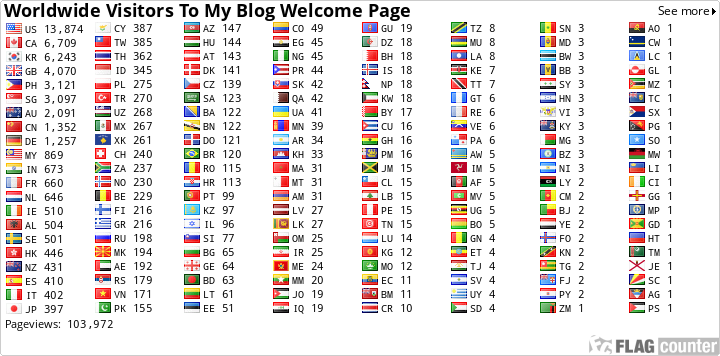 Slideshow highlights of some of my Blogs further below...

Adventures in Daegu and Beyond... Life in Korea as an English Teacher and Weekend Explorer Slideshow: Asif Q's trip from 대구광역시 to 27 cities 뉴욕시, 시카고, 베이징, 토론토, 도쿄, 서울특별시, 오사카, 교토, 우루무치, 고베, 호화호특(후허하오터), 부산광역시, 제주시, 인천광역시, 나라, 경주시, 서귀포시, 수원시, 울산광역시, Turpan, 안동시, 공주시, 판문점, 부여군, 진해, 밀양시 and 중문 was created by TripAdvisor. See another 미국 slideshow. Create a free slideshow with music from your travel photos.

More TripWow Slideshows of blog entries : http://www.youtube.com/results?search_query=londone7+tripwow


Thank You for Stopping By !!

Book cheap hostels at Hostelbookers.com