Friday night for my final night after my day of biking I was planning to goto one of Richmond's Asian Night Markets. Part of the reason I had to delay my trip to the summer and I was most excited about was for the seasonal night markets on the weekends.
The easiest one to get to, and North America's biggest night market, is the Richmond Night Market walking distance from Bridgeport Station, just follow the crowds. The other market, the Panda Market, is several blocks and you would need to take the bus.
The market is Fri/Sat/Sundays and public holidays and runs from 7pm-midnite. I got there about 6.40 and there was a long line snaking to get inside. Entrance is $3.50 but the booths move very slowly. You can buy a season pass for $20 and skip the line but it wasnt worth it for a tourist like me here for one night.
One half of the market is vendors selling everything from Korean socks and pop culture kitsch, and housewares.
There was also a performance stage with girls dancing to asian pop. The more interesting however was the food market.
Having been to night markets in China, Taiwan, and Hong Kong I was really looking forward to the experience. There was a variety of foods of different Asian cuisines.
If you are hoping to go stall hopping the lines at some stalls can be quite long. Also prices were not that cheap and you can end up spending $10 on one stall just for one item so bring more cash the bigger your appetite. Cash only, no debit/credit cards.
While visitors are probably 80%+ Asian looking you do see other non Asian visitors. Everyone is very friendly and welcoming. Missing squid and octopus from my Korean days I got some bbq squid and octopus.
Another popular vendor was the rotato, a potato peeled in a single curl. I saw these in Korea but never bought them at the time so tried one this time but it was a long wait in line. They had a variety of flavours like ketchup, honey, seaweed, mustard, garlic.
As the lights started to come on some of the trees were decorated with fake cherry blossom lights. I was too tired from my biking and walking everyday to stay longer.
We dont have anything like this in Toronto except maybe Pacific Mall in Markham which I've never been to. There is one night market in the port lands for just one weekend but its poorly advertised and is not convenient to access.
Even when I left there were still long lines to get in as the market doesnt close till midnite so the evenings fun was just beginning to start for many people.
Having spent three years in Asia the night market was probably one of my most favourite places in Vancouver and worth the wait for my final night. I will definitely come back and try the Panda Market on future trips.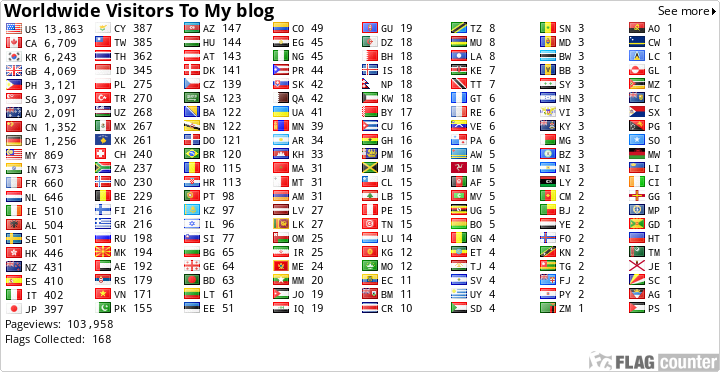 Visit My Page on Facebook :
Departures1 - Global Adventures